7TH ST GARAGE & SURFACE LOT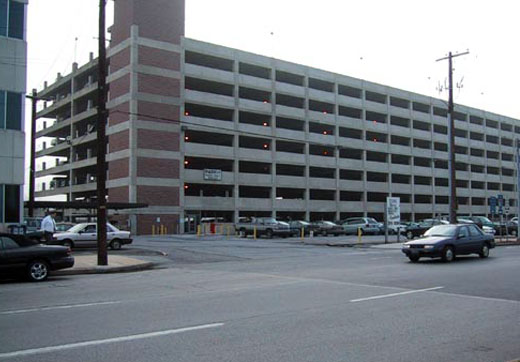 ABOUT THE 7TH ST GARAGE & SURFACE LOT
1182 spaces, including 15 handicap, in the parking garage and 152 spaces in the adjacent parking lot. Clearance height 7′. Closed on Christmas Day and New Years Day.
LOCATION
801-813 North 7th St.
HOURS OF OPERATION
Monthly parking customers may enter or exit the garage at anytime 24 hours a day, 7 days a week.
Daily parking customers must enter on Monday through Friday between the hours of 5 AM – 7 PM, and may exit at anytime with a ticket. Please note that you must have your ticket with you to open the garage pedestrian doors after hours. If you need assistance there is an intercom at the door which is answered 24/7. The garage is closed to daily parking customers on weekends, except for special event dates.
ACCEPTED FORMS OF PAYMENT
Cash and all major credit cards​ accepted.